ABOUT DOOR TO DOOR
"Thanks so very much for being such a great and patient instructor. I took my driving test and passed on my first attempt. I had only one point. I was very excited. The first place I took it to (the car) was the movies... thank you very much for everything. Lu...
VIEW ALL TESTIMONIALS
Door to Door Driving School History
Mukwonago Driver's Education Origins
In 2002, Door to Door Driving School was founded in Mukwonago. As my own young drivers passed through this school, I took an interest in ownership. Lisa Fitzgerald-Fuerst became an effective asset and transitioned as the new owner in fall of 2014. With the knowledge and experience as a substitute teacher in the East Troy School District and a desire to work with young adults, I'm excited to work with your son or daughter and reasure them the necessary driving skills and on the road training to understand and achieve their goals.
Expanding East Troy and Waterford Driver's Ed Services
As more and more students passed their driver's license test, Door to Door Driving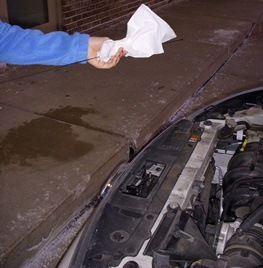 School grew in both experience and reputation. Students started coming from Muskego, Vernon, Waterford, Rochester, Wind Lake, East Troy, Eagle and Waukesha. Course offerings were expanded beyond the traditional group sessions to include private adult behind the wheel instruction. In 2012, the Wisconsin Department of Transportation regulation calling for suspending the driver's license of any person cited for failing to yield in an crash. In response, Door to Door Driving School began offering the required Wisconsin Failure to Yield class to help drivers reinstate their license.
Beyond Wisconsin Driver's License Exam Preparation
Using the real feedback and testimonials from driver's ed students and parents, Door to Door Driving School quickly became more than just a resource for preparing for the written and behind-the-wheel DMV tests. The Teachsafe Online Drivers Ed Course is used by Door To Door Driving School as the best resource to engage the students in understanding real life circumstances while preparing for the written test and on the road experiences.